International Outdoor has the only 4 digital billboard faces on M-59 between Pontiac and Utica. They are 4 of our best locations built with the latest technology and a higher resolution than older digital billboards. They are right on the freeway on either side of Crooks Road and each face has a long clear view.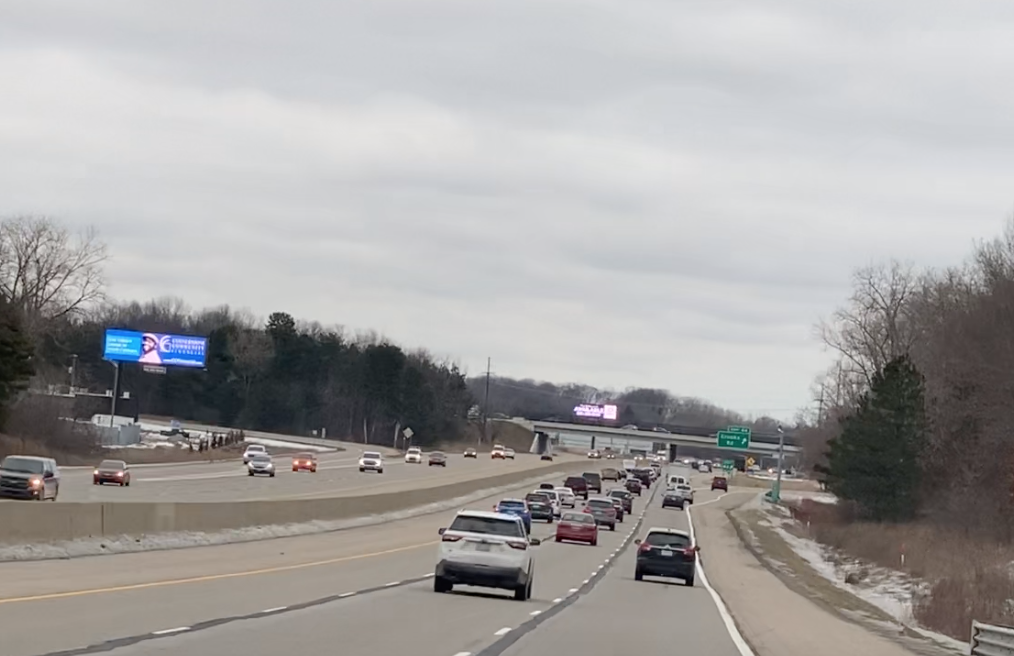 Billboard locations, Traffic Counts, and Key Points of Interest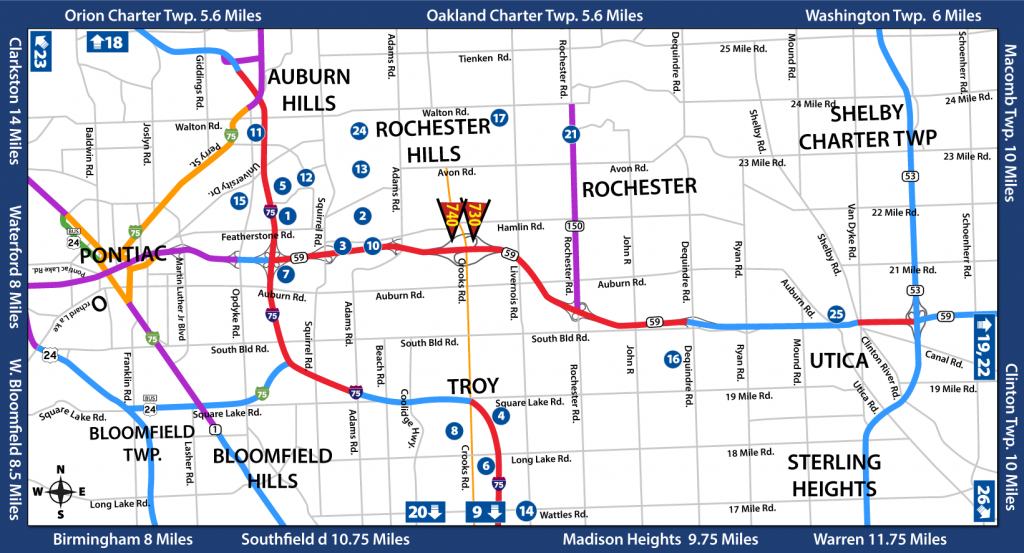 * Traffic counts are based on numbers from MDOT and SEMCOG. All locations and distances are estimated from Google Maps.
COMPANIES
1) Fiat Chrysler Automobile (FCA) USA LLC
2) Fanuc North America Corp.
3) Volkswagen Group of America
4) Delphi Headquarters
5) Faurecia North America Headquarters
6) Magna International
7) Mahindra North America
8) Flagstar Bank Corp.
9) Kelly Services Inc.
10) Borg Warne r Inc. World Headquarters
11) GKN Driveline North America
12) Hirotech America
SCHOOLS
13) Oakland University
14) Walsh College
15) Baker College
HOSPITALS
16) Beaumont Hospital
17) Ascension Providence Hospital
SHOPPING
18) Great Lakes Crossing
19) Partridge Creek
20) Somerset Mall
21) Downtown Rochester
22) Lakeside Mall
ENTERTAINMENT
23) DTE Energy
24) Meadowbrook Hall and Amphitheater
25) Jimmy John Field
26) Freedom Hill
Download our Rochester Hills Billboard Photo Sheets
M-59 Between Crooks Rd. & Rochester Rd.
M-59 Between Crooks Rd. & I-75